Along with artist Sophie Ormerod I worked with the members of an men's support group and local residents to build skills in woodworking and DIY by undertaking various 'upcycling' tasks.  We collected discarded furniture and either restored them or salvaged materials to create new objects, for example a child's sledge made from an old shipping pallet. 
(More info on the Creative Communities
blog
.)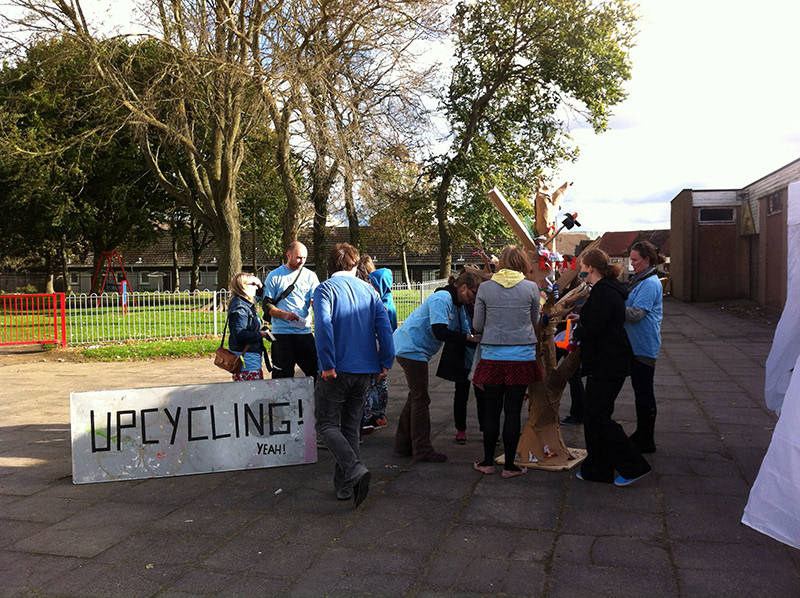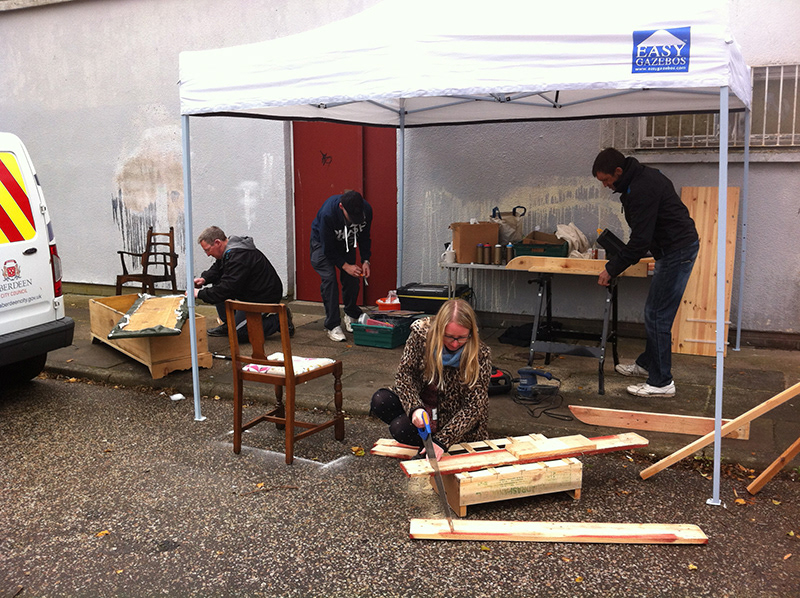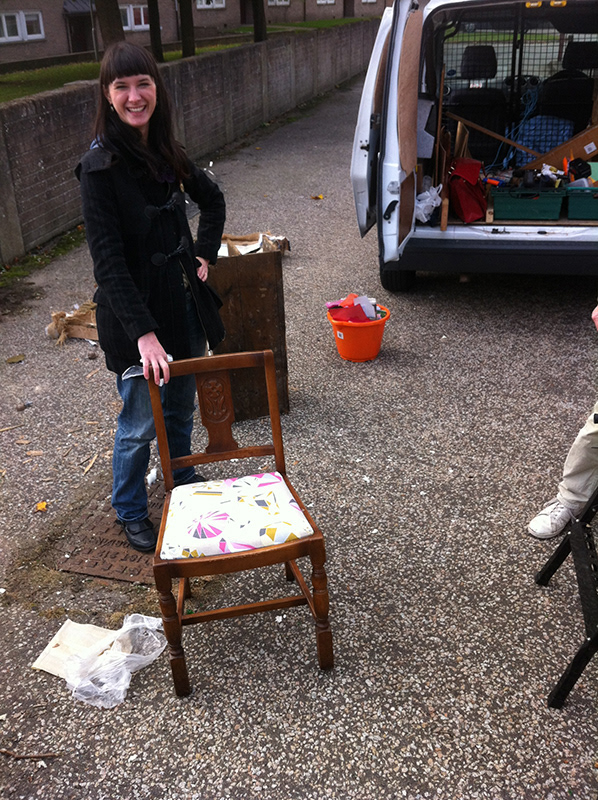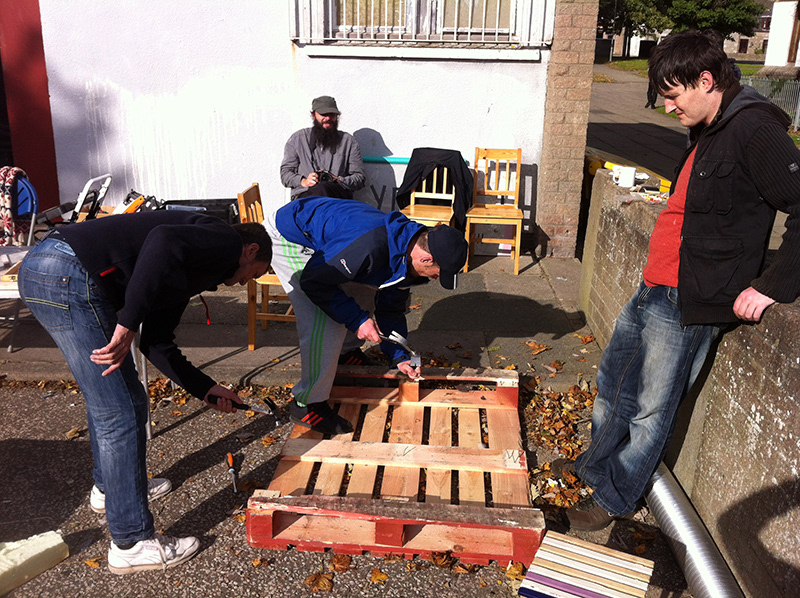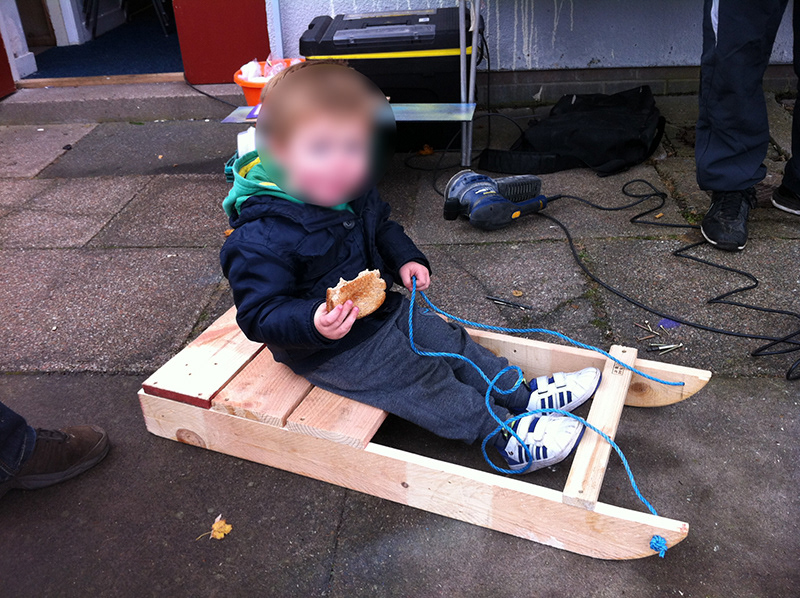 To encourage residents in each regeneration area to sign up to participate in each season of workshops/projects, we began with high-visibility, engaging 'pop-up' events. For this one in the Northfield neighbourhood of Aberdeen I made a geodesic dome from semi-opaque Correx plastic sheet which was used for a workshop where children could draw on it with wipeable markers. We also ran a shadow-puppet workshop - the light shining through the plastic created the perfect backdrop for this!
More info and pics on the Creative Communites
blog
.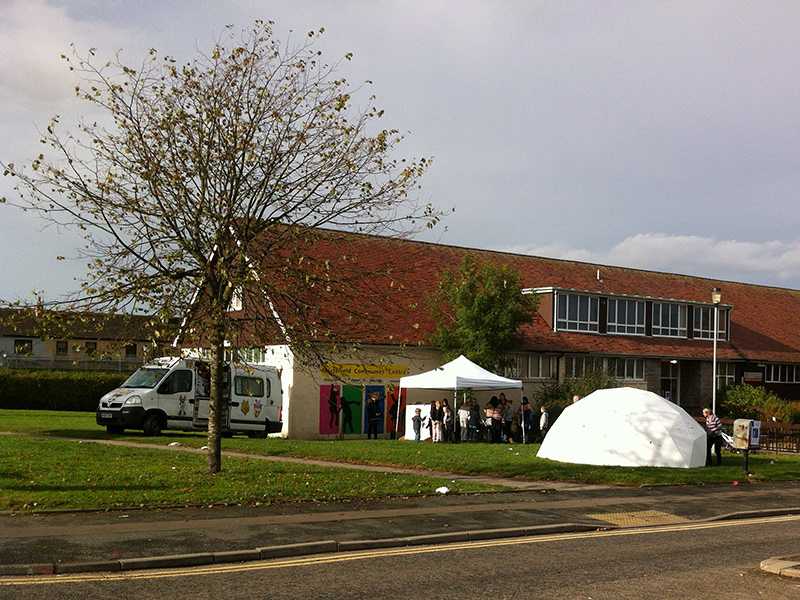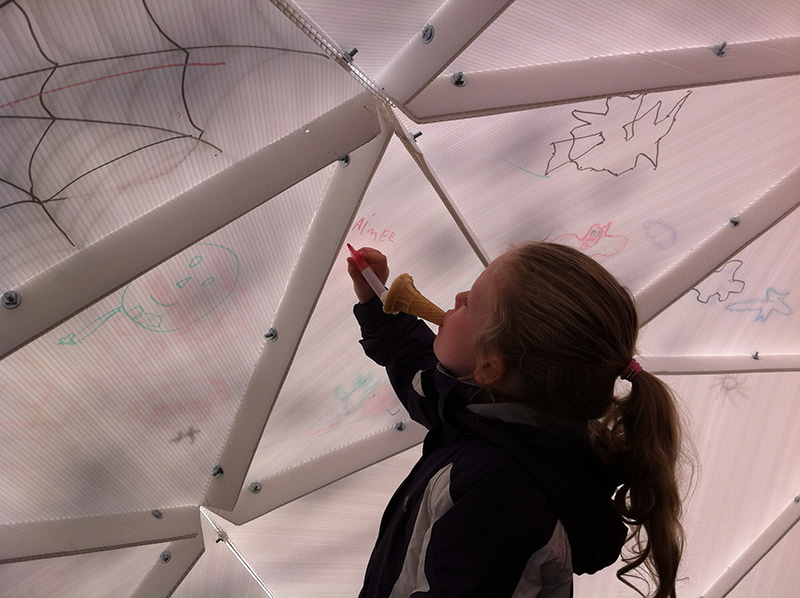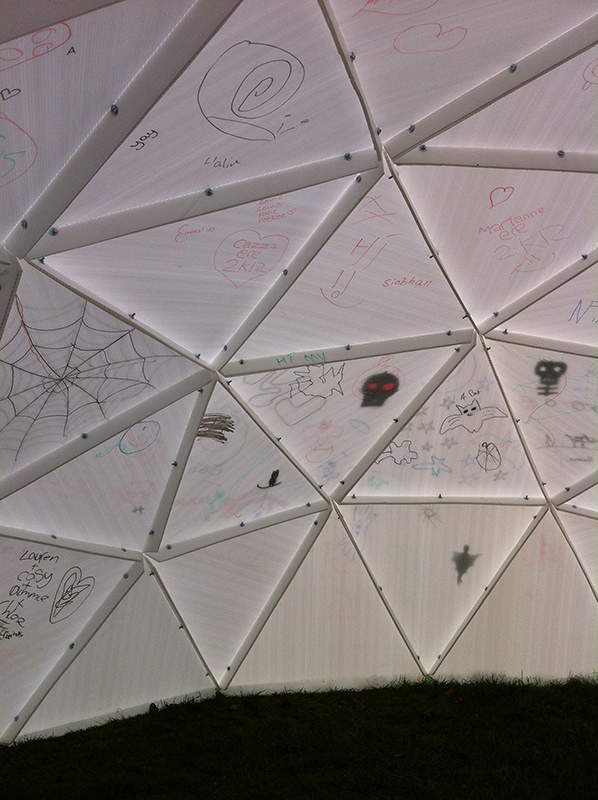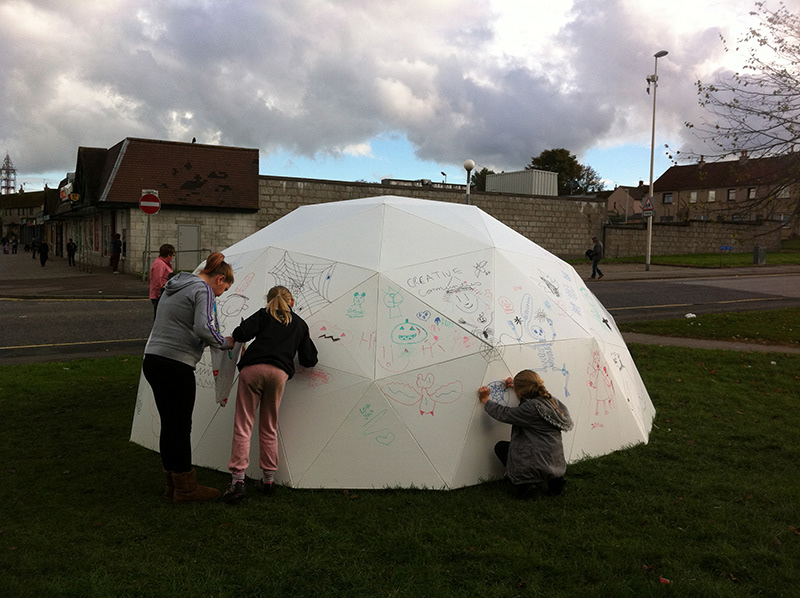 The idea for this workshop was simple - to do the opposite of what we're usually told, and actually play with our food, creating artworks in the process.
More info and pics on the Creative Communites
blog
.